The MLR is bacc. Well, in 6 months. Commish Killebrew announced an exciting return to rugby in March of 2021. 16 games, Semis, Finals. Simple.
Jodi from San Diego
"What's up, my Rugby PickEm baes. It's Jody from San Diego. And I just heard the news that the MLR is back. I'm fired up for my Legion this year not because of the high-profile signings like ... uh ... that Chris Robshaw guy, and not because the cheeky old Eddie Jones has agreed to help us out in the front office, but the real reason I can not wait is because it's been a full freakin year since I got to put on my medieval armor that I forged myself in my garage. And ... We also have the best freaking fans .... I'm talking about THE COHORT baby March 20th 2021 cannot come soon enough. We are legion."
Only 4 playoff spots for 13 teams. The summer of 2021 will be exciting times...
Chris Robshaw, big deal.
Eddie Jones, bigger deal.
Cole Zarcone, biggEST deal.
Jodi, thanks for the call. We expect big things from the Legion next year, but we expect even BIGGER things from the Cohort.
The Cohort represents the true passion of the Legion fans. Strong jowls on this one.
Photo by Chris Stone
Austin from Charlotte, NC
"Yes, hi. My name is Austin calling from Charlotte North Carolina. My question is if you could invest in any of the MLR our teams, which one do you think would get the most return on investment and why?"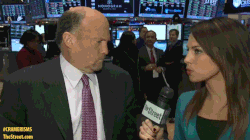 How Does Jim Cramer feel about MLR expansion?
Hypothetically, an MLR team will let you invest (let's say 5%) as a minority stakeholder... wyd?
Tommy No Piks:
1) Kanaloa Rugby - Hawaii
Didn't meet the goal of joining the MLR in 2021, but the door is open for the future. Tommy NoPiks thinks there's value in investing early (big risk, big reward).
2) Dallas Jackals
Tommy likes the fact that Marc Cuban is a fractional shareholder, and apparently Tommy doesn't need to see the product before he buys. Investing in two teams that have yet to play a game .... (dream big Tommy, dream big)
Uncle Johnny:
1) Rugby United New York - RUNY
Might cost you a little bit more, but Johnny trusts the people involved in New York. He's buying into a little piece of Wall St.
2) Dallas Jackals
Year 1 is in Globe Park (good luck filling 48k seats). Year 2 and beyond will hopefully be played at Riverchon Park (pending a refurbishing). Johnny is slightly concerned about THREE teams in Texas sucking the local player pool dry.
We all know that everything is BIGGER in Texas, but has the rugby been better?
We ran the #'s and it doesn't look good for Texas as a whole so far through 2.25 seasons of Major League Rugby. A combined 12 - 45 - 1 record starting with Austin losing the inaugural MLR opener to Glendale back in 2018. Any proud Texan would admit that a 20.7% winning percentage is dogshit through 58 games. (See below breakdown)
Bt:
1) Austin Gilgronis
2) LA Giltinis
Capital is everything, and the league wouldn't have accepted Gilchrist's bid to take over, not 1, but TWO teams if he didn't have the capital to back it long term. If I'm parking my money in a franchise, I might as well go all in with the most wealthy owner in the MLR.
Johnny kindly reminded me that we've seen a financial "big-shot" come in and promise the world before ...
We'll have Adam Gilchrist on the show one day and see if he's a "rugby guy" or not ..... either way, happy his $ is floating the league for another couple years.
Paddy from Providence
Hey, this is Patty from Providence calling you back. Thanks for answering my question last time. Hey got a quick question. I know there's a lot of Twittah beef in the N.B.A ... these are not the days of Walter McCarty and Antoine Walkah the beloved #8 of my beloved Boston Celtics, but hey wondering thought I saw something. I saw some Shenanigans with on MLR Twittah. So wanted to hear about that see if you had any thoughts. Thanks, and talk to you soon.
Not sure what exactly ol' Paddy from Providence was referencing, but there has been a huge void in the MLR world with the cancelled season of 2020.
Props to Uncle Johnny for getting punny ...
We go into more details on the mic, but who could forget when two-MLR Champion Peter Tiberio came from the top rope and dunked on the San Diego Legion's social media intern after they continued to insist that the Legion were the "uncrowned" champs of 2020.
Hey unpaid social media intern, .... don't forget:
"You Don't Win Championships in the Regular Season"
I sincerely hope there's more twitter beef as the 2021 season starts up. If only to make the MLR more interesting. I get that every crusty rugby old-boy preaches about the respect for opponents ..., but the N.B.A. has shown that some (well, lots) drama behind the scenes draws fan interest, especially young millenials and zoomers who are more inclined to be on Twitter that going to sit in the hot sun at an MLR game for 2.5 hours. We need to convert more young fans, and if it's through "Twittah Beef" (never change Paddy), I'm all for it.
Brian Downes
Hey, it's Brian. You guys are Denver-based show. So I got a little Colorado rugby chat, keeping it local. I'm sure you heard about the Palisade Peach tournament in South Asia, Colorado last Saturday that was condemned by USA Rugby and rugby, Colorado and escaping email. Do they have the ability to squash privately sanctioned tournaments. Just curious how the rest of 2020 is going to shake out as tournament start scheduled. Thanks. Bye.
Sounds like a fun tournament (on paper), but what will the blow-back be? 😬
Thanks for the call Bryan. For those that don't know, here's the timeline:
On July 29th, an organization called "4 Corners Rugby" announced they would be hosting a tournament in September.
The day before the tournament (Friday Sept, 11th), Colorado Rugby issued this email to all registered players in Colorado condemning the tournament and anyone who participated.
Now, they have released this FAQ sheet with some serious sanctions and suspensions coming down the line for anyone who participated. It could get ugly as suspensions are handed out, but according to Colorado's "return to play guidelines" this tournament was a direct violation of protocol.
We at Rugby PickEm realize that coming back safely and correctly is the most important challenge we current face in Colorado. The tournament should have never happened, because Colorado currently doesn't allow full contact rugby to be played yet.
I'm sure we'll see more tournaments (sanctioned or unsanctioned) continue to be scheduled all over the US this fall. How each geographical union deals with these tournaments will most likely vary state to state. Something to keep our eyes on going forward.
WAY TOO EARLY MLR 2021 PREDICTIONS
PICKEM!
Call 720-259-8825 if you want to be on next week's show.